Can he get any hotter? Last week Casey "bigdogpckt5s" Jarzabek chopped the Super Tuesday AND the Sunday Million. What does he decide to do for a followup? Chop the sunday million again!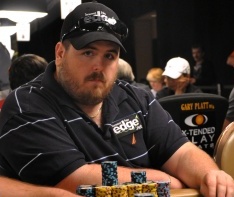 "I'm just feeling great. Been making great decisions, really thinking clearly," Jarzabek said. "I feel like i'm on the top of my game right now. Looking forward to taking members through these tournaments and showing how I did it."
After chalking up scores of over $215k, Jarzabek adds $118K to his total winnings which are now over 5 million. He's also in the early lead for Online Player of the Year.
Look for Casey to make a video of these huge wins in the very near future. To watch them, sign up now.
BACK TO BACK! Casey "bigdogpckt5s" Jarzabek Chops the Sunday Million Two Weeks in a Row,