Over the course of the last two weeks, Casey Jarzabek accomplished the unthinkable…chopping the Sunday Million on Poker Stars in back to back weeks!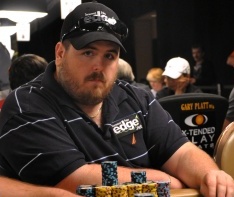 On January 27th he will attempt the nearly impossible. Doing in again! While pulling the three-peat in the Sunday Million would obviously be difficult to do (to say the least) we thought we would make his attempt a bit of fun anyway.
We invite all TPE members to join us in the TPE Chat Room to rail Casey in his attempt. He'll be on hand to answer questions (as much as possible while grinding) and hopefully make another deep run! We'll also be giving away a TPE prize package, including a bigdogpckt5s tshirt, to the person who comes closes to guessing which place he busts out in. You can enter your guess in our Sweat Threads forum.
If you are not already a member, sign up here and come join the action! See you in the chat room on Sunday!